Executive Staff
Steven A. Fischer
EXECUTIVE DIRECTOR
Steven Fischer brings over 30 years of housing management and development experience to the Chester Housing Authority. Prior to his arrival in 2005, he headed the Housing Authority in Kingston, New York for 17 years. Before that, he worked for the City of New York, the Department of Housing & Urban Development and served in the Peace Corps for three years in the Central African Republic.
Fischer has held a seat on the Public Housing Authorities Directors Association's Board of Trustees since 2002, where his service as Chair of the Legislative Committee has placed him among industry leaders in the advocacy of affordable housing. He holds a Bachelor of Arts from the University of Florida.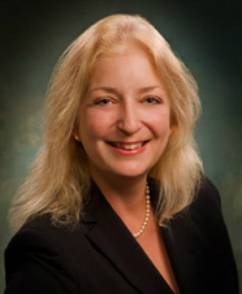 Maria M. Zissimos
GENERAL COUNSEL
Maria Zissimos joined the CHA team in 1999 as the agency's General Counsel. During her tenure, she has overseen a massive reorganizational initiative and has taken on the oversight of Human resources and Risk Management. Before coming to CHA she spent 12 years at the Commonwealth Land Title Insurance Company, rising to Vice President and Assistant General Counsel prior to her exit.
Zissimos holds a J.D. from Temple University School of Law and is admitted to practice before the Supreme Court of Pennsylvania and the Eastern District of Pennsylvania. She is a member of the American Bar Association's Forum on Affordable Housing and the Delaware County Bar Association.
Norman D. Wise
DIRECTOR OF HOUSING OPERATIONS
Norman Wise joined the CHA in 1998. He quickly rose to a leadership position and assumed his current supervision of the Public Housing program in 2000. Following a seven-year Army career, Wise earned a Bachelor's degree in Business Administration from Central Texas College.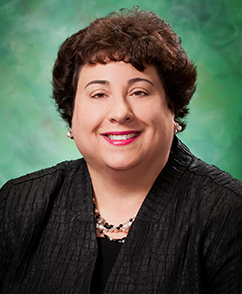 Mary M. Militello
DIRECTOR OF THE HOUSING CHOICE VOUCHER PROGRAM
Mary Militello has directed CHA's Housing Choice Voucher Program since 2003, where she is responsible for more than 1,500 households with rental subsidies. Militello adds nearly 30 years of housing advocacy experience to the CHA team, having begun her career in 1984 with the Federal Interagency Task Force on Food and Shelter for the Homeless in Washington, DC.
She received her Bachelor of Science in Public Administration from St. Francis University and completed graduate studies in Business Administration from St. Bonaventure University.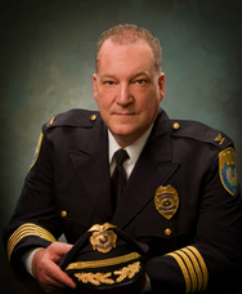 Rodney M. O'Neill
CHIEF OF POLICE
Rodney O'Neill joined CHA in 2001, elevating to his current rank of Police Chief in 2002. He brings nearly four decades of law enforcement experience, having begun his career in the U.S Navy and retired as a Detective with the Norristown Police Department. In addition to his law enforcement responsibilities, he also directs the CHA's Information Technologies department.
Chief O'Neill has attended numerous schools over the course of his law enforcement career and has received extensive executive management training at Penn State and Princeton Universities.
Roman Kubas
CHIEF FINANCIAL OFFICER
Roman Kubas has served as the CHA's Chief Financial Officer since 2011, overseeing all financial operations and the accounting and procurement departments. In addition Kubas also supports CHA's energy performance contracting, ensuring that the utility consumption baseline is fairly and accurately normalized. Prior to joining the team, he spent nearly 25 years' as a consultant assisting housing agencies on an array of financial, fiscal and management issues.
Kubas is a magna cum laude graduate from Spring Garden College with a Bachelor of Science degree in Accounting.
Quineice Harris
EXECUTIVE ASSISTANT
Quineice Harris joined CHA in 2016. She brings over 15 years of Executive level support experience in the legal and real estate fields. She earned a Bachelor's degree in Business Administration from Strayer University.